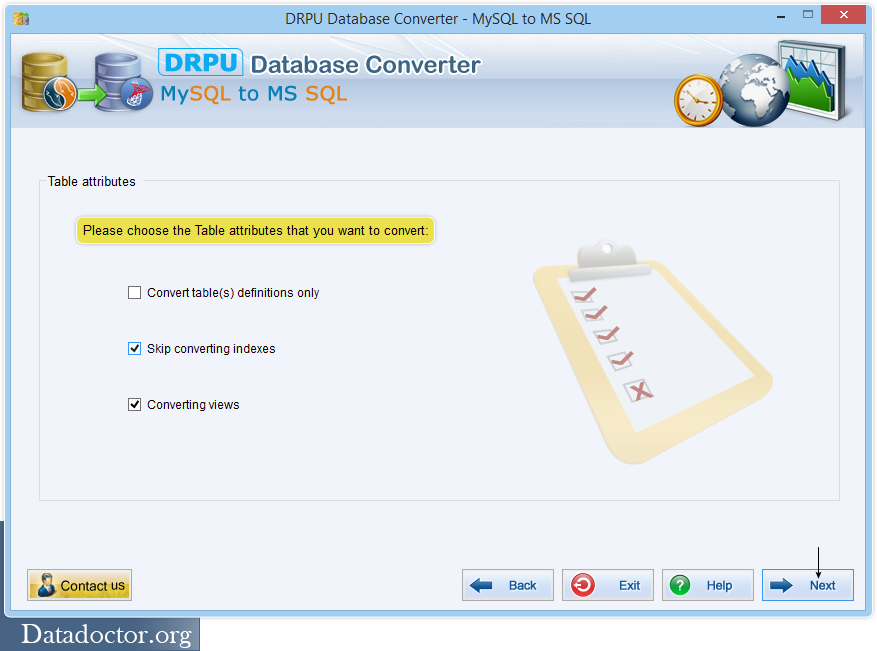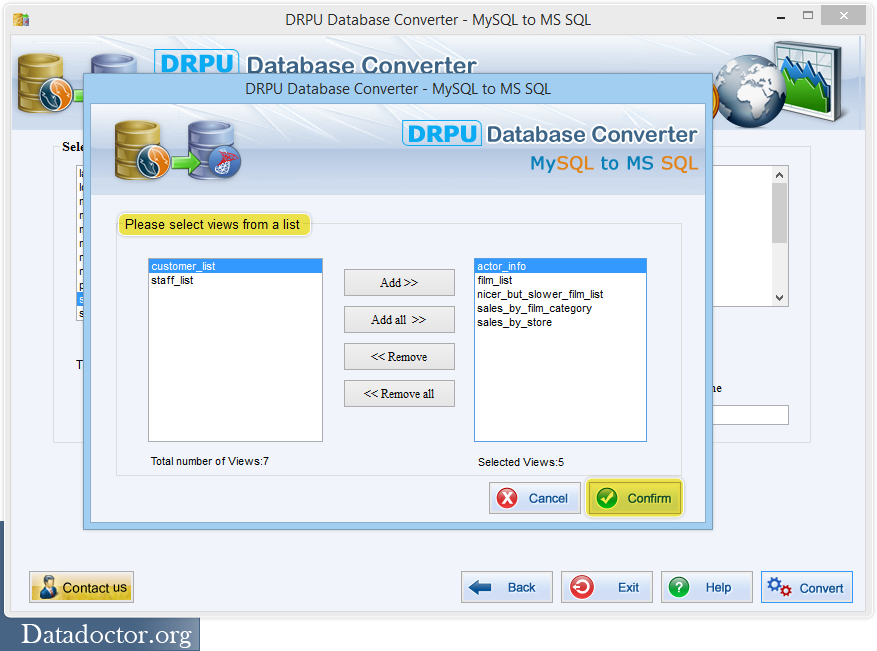 If you want to add views then add them and click "Confirm" to start your conversion process.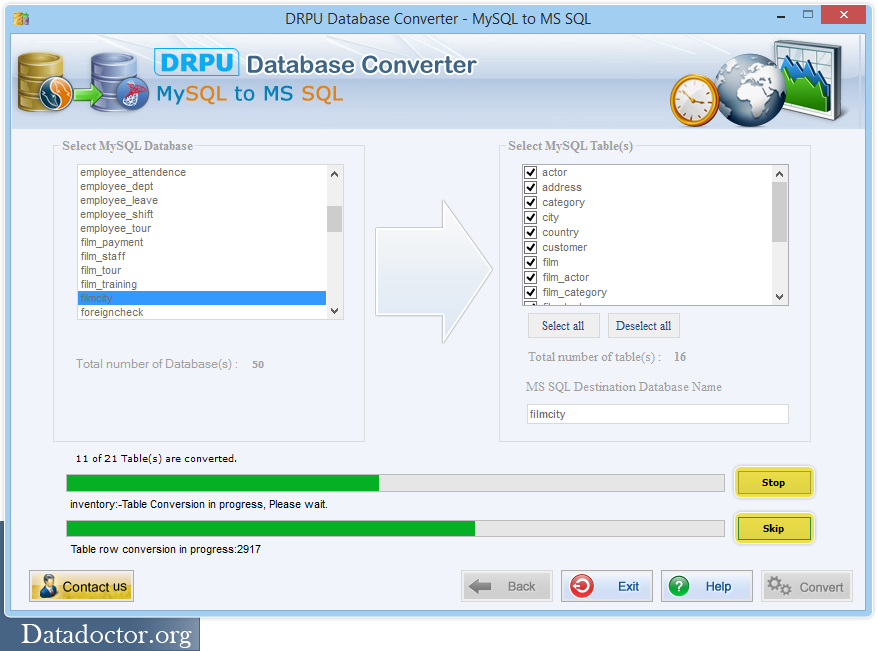 Above figure displays on going conversion process of MySQL DB records into Microsoft SQL. You can abort conversion process, skip tables to convert as per need using "Stop" and "Skip" button respectively.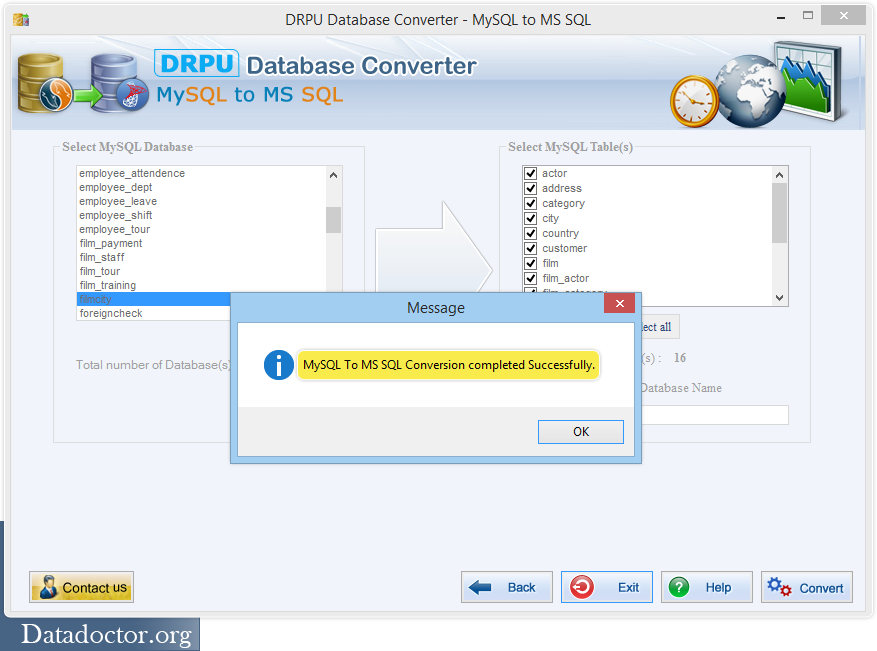 After completion, a confirmation message will display on the screen "MySQL to MSSQL Conversion completed Successfully".
You may also like other software