Employee Planner Software

Software easily creates and manages organization staff scheduling needs. Software manages company employees staff shifts, payroll, attendance, in-time, out-time, tour and training details. Employee Planner utility creates computerized reports of employee details including leave details, official details, salary details etc and thus helps to keep track on a regular basis.
Advanced software maintains correct details of staff salary with the appropriate deductions and increments. Staff planner software is trusted by organizations to carry out scheduling and planning processes which saves a lot of time and in turn provides automated relief from paper works.
Software Screenshots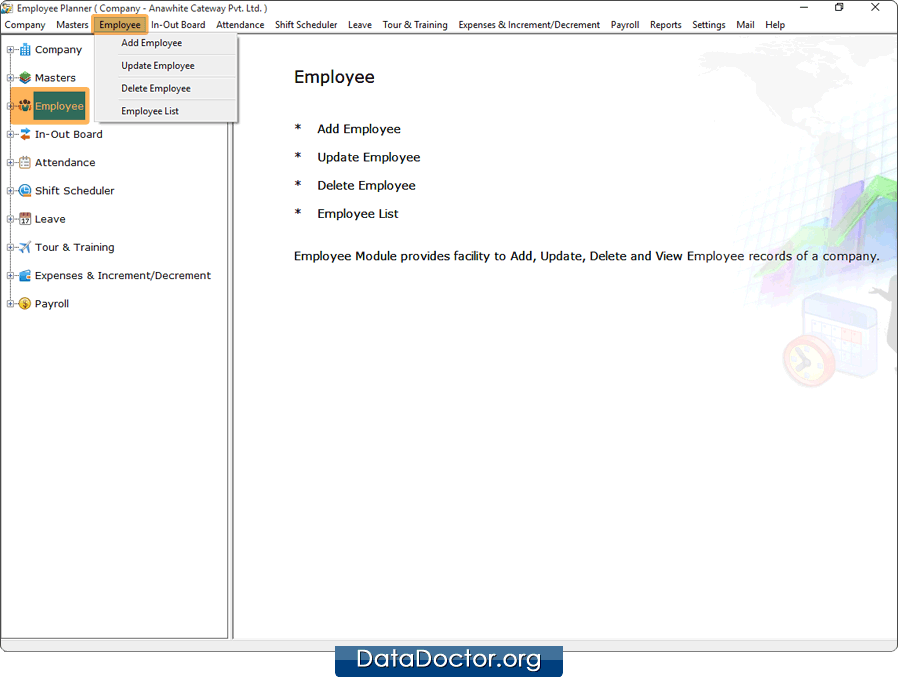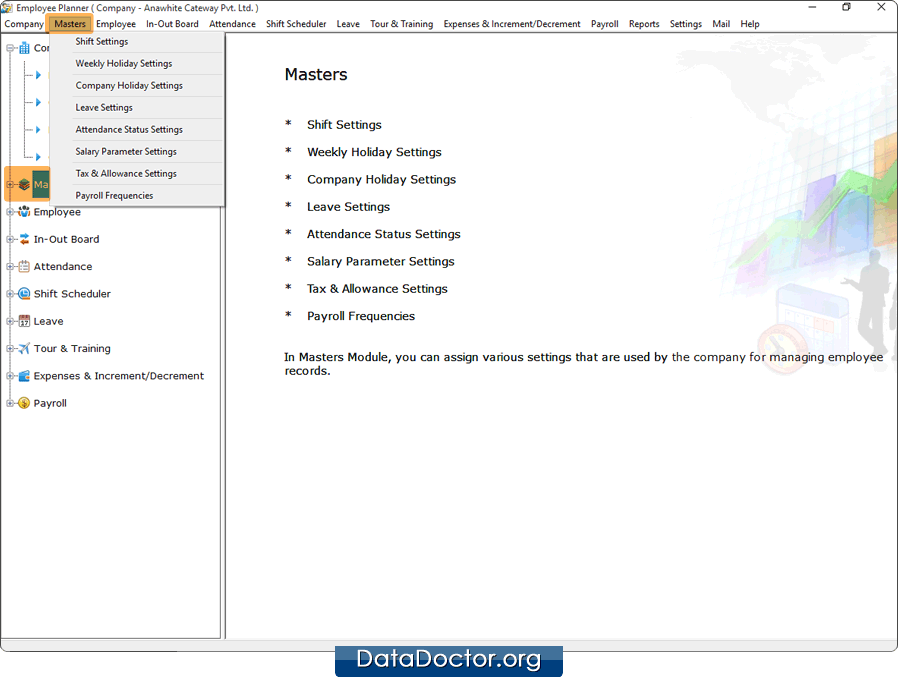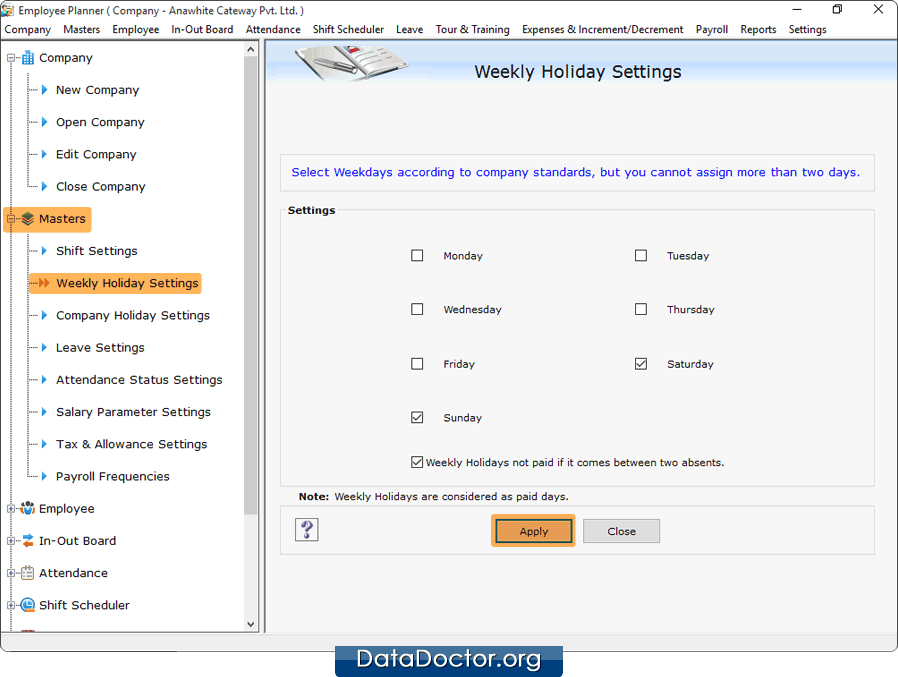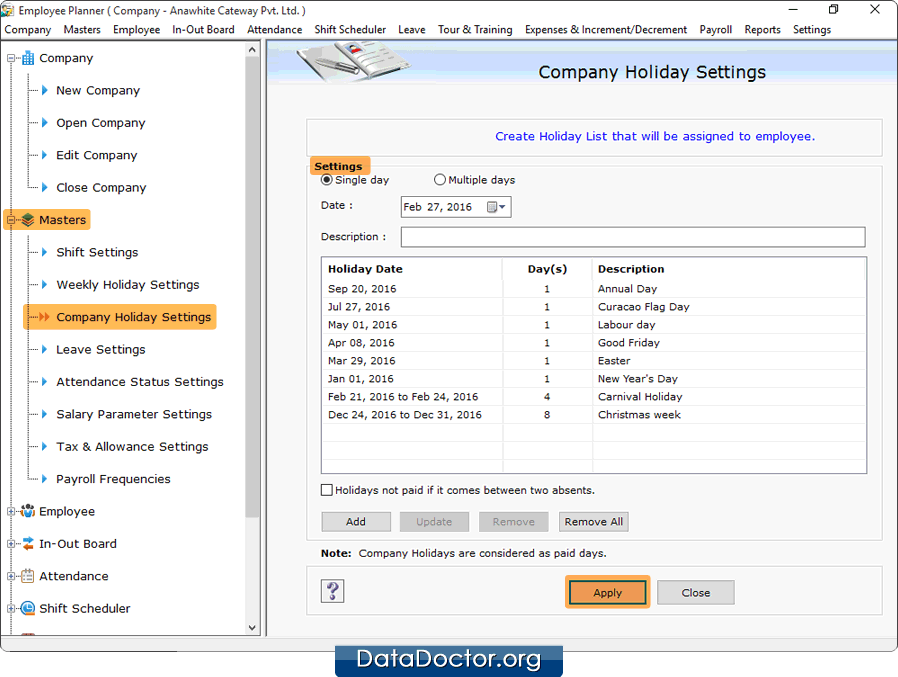 Employee scheduling software automatically creates computerized report of staff shifts, attendance, daily work and salary details etc.
Software easily helps to maintain detailed employee attendance records, leave records (Casual leave, Sick leave, marital leave).
Password protection feature of the software prevents illegal or unauthorised users to access company records.
You can generate payroll pay slip of the employee with flexible print options.
Facilitates users to generate tour and training pass for employees.
Data Backup and Restore facility to take data backup which can be restore using backup file in case of failure or accidental deletion of original data.

You may also like other software