Excel Converter Software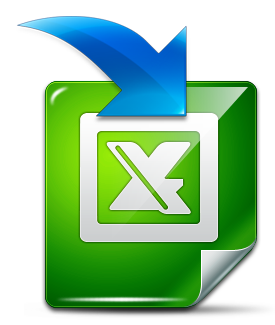 Excel converter software convert single or multiple XLS to XLSX and XLSX to XLS files. Software can easily convert thousands of Excel files using batch process. You can also select multiple files simultaneously or browse folder along with the subfolders for converting excel files from one format to another.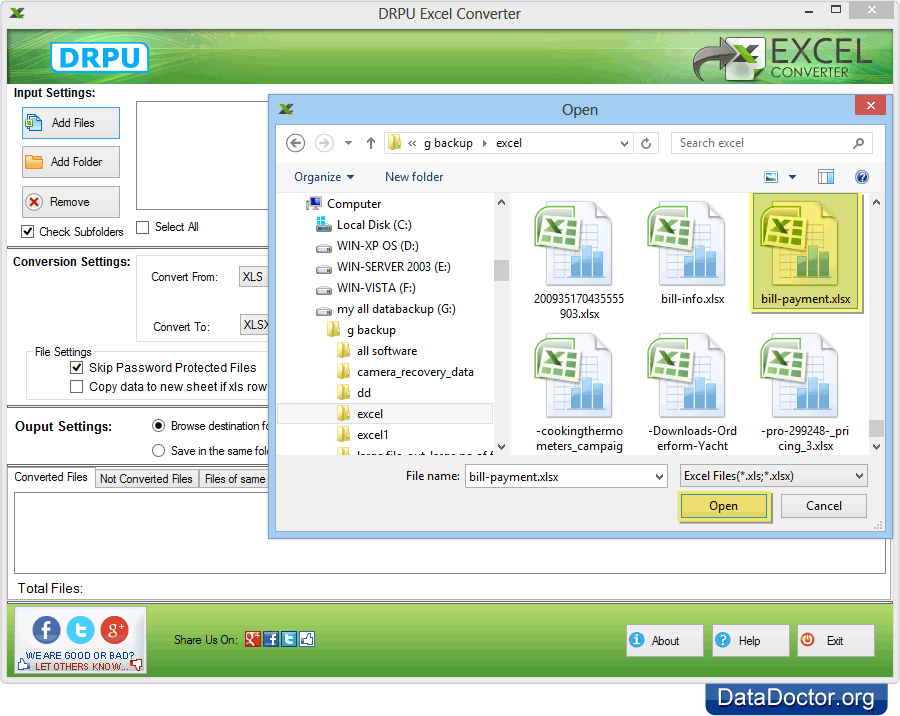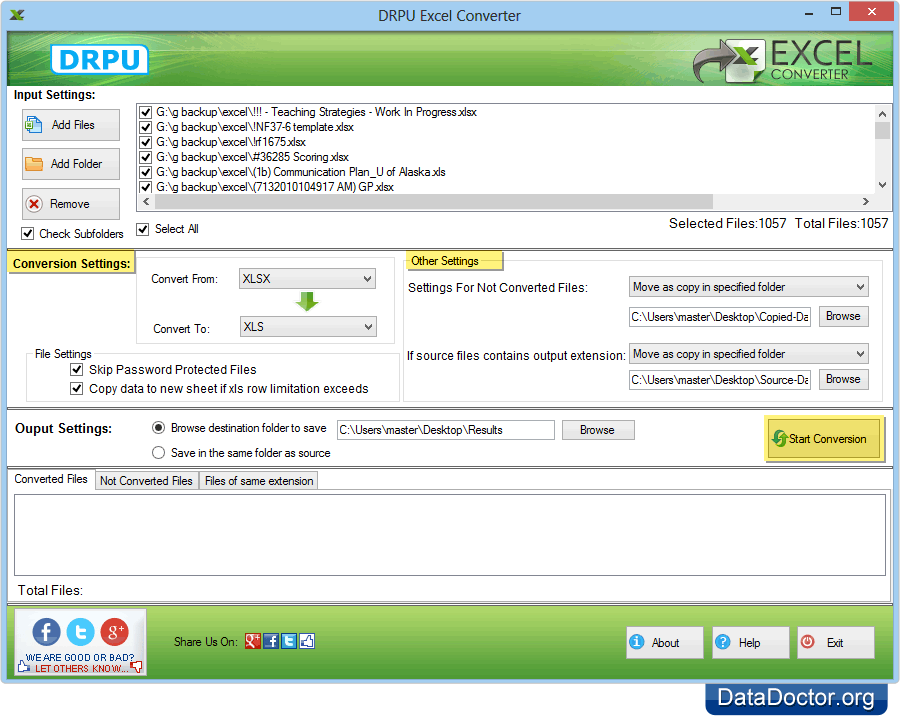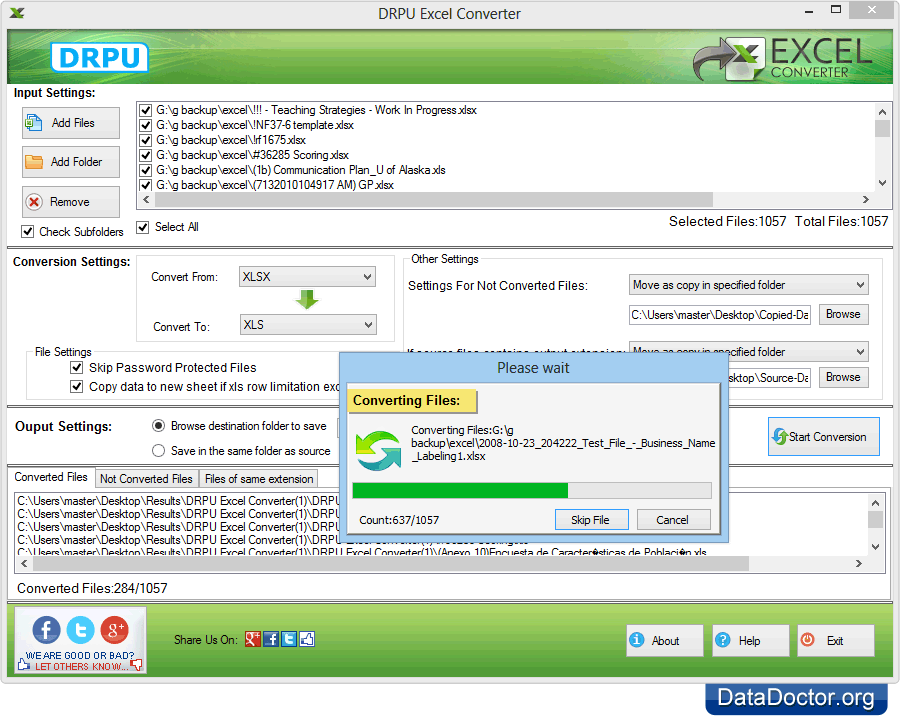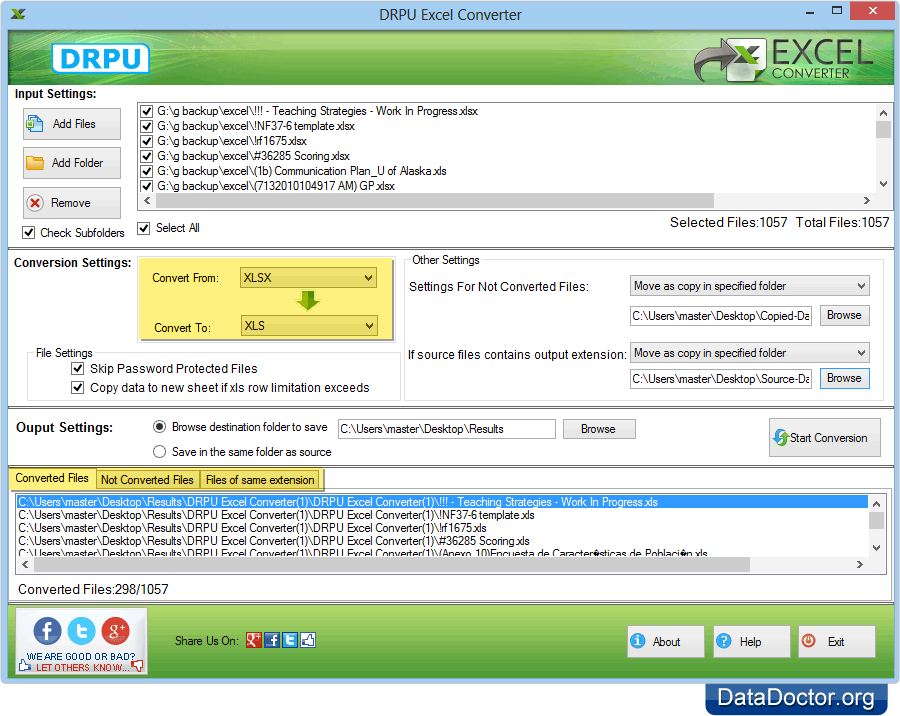 Software provides option to skip password protected files while conversion process.
Provides facility to copy data to new sheet if xls row limitation exceeds.
You can save converted files in same folder as source or you can browse the destination folder to save excel files.
Software works without installation of Microsoft Office in your PC.
You can view converted files, not converted files, and files of same extension

You may also like other software