Password Recovery Software For ALFTP

Password Recovery For ALFTP get back forgotten password stored behind asterisk (****) from ALFTP Software. Password recovery software is beneficial for business users and IT professional to reveal lost password. Software is compatible with Windows 10, Windows 8, Windows 7, Windows Vista, Windows XP and other latest operating systems.
Software Screenshots : How it works ?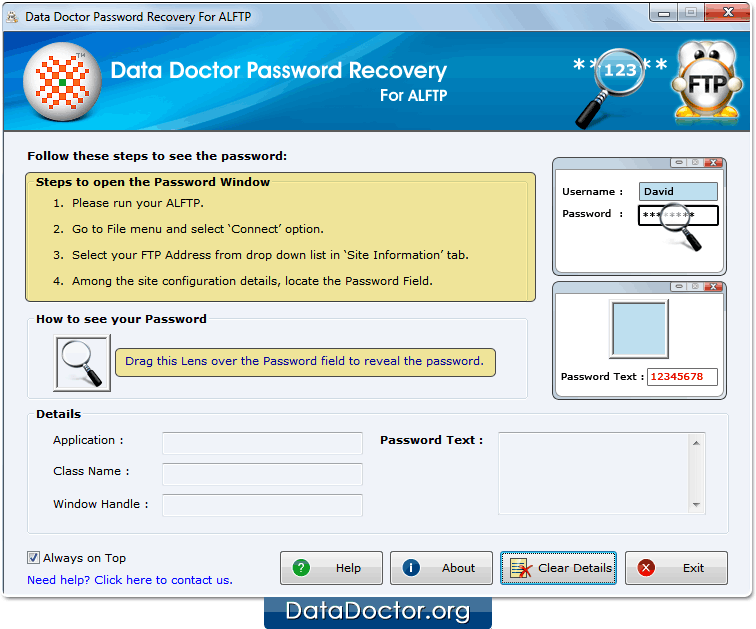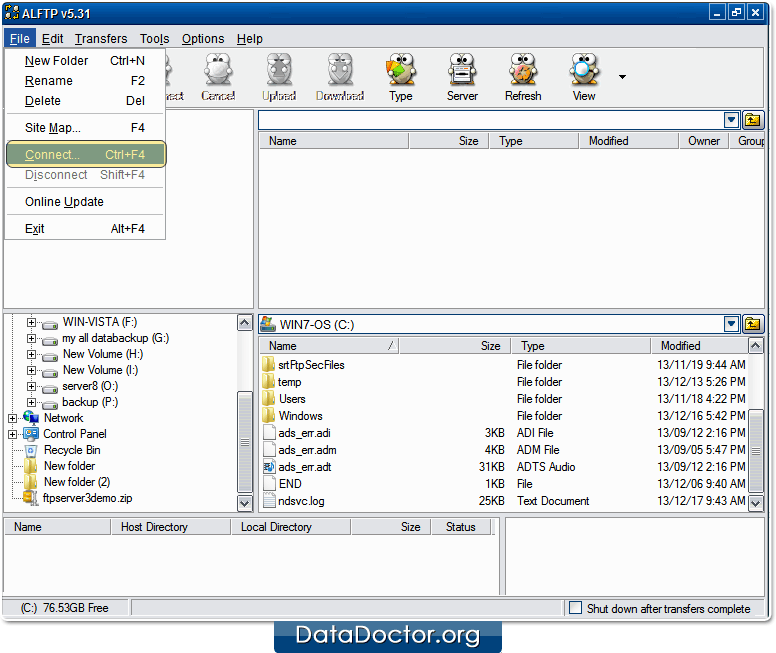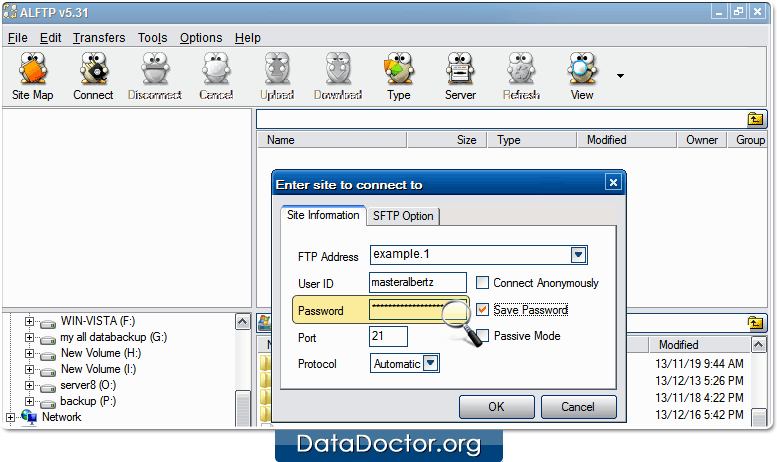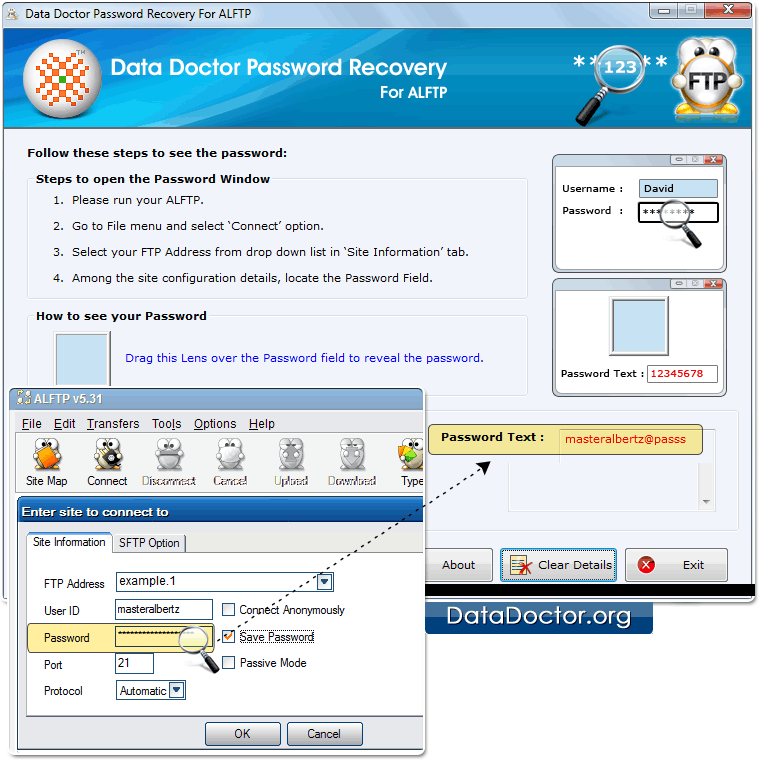 » Click Here for Other Password Recovery Software

You may also like other products