Password Recovery Software For mIRC

Password Recovery For mIRC restore lost or misplaced password from mIRC chat software. mIRC password recovery software reveals password that are stored behind asterisk (****) characters. Software supports Windows 10, Windows 8, Windows 7, Windows XP, Windows Vista and other operating systems.
Software Screenshots : How it works ?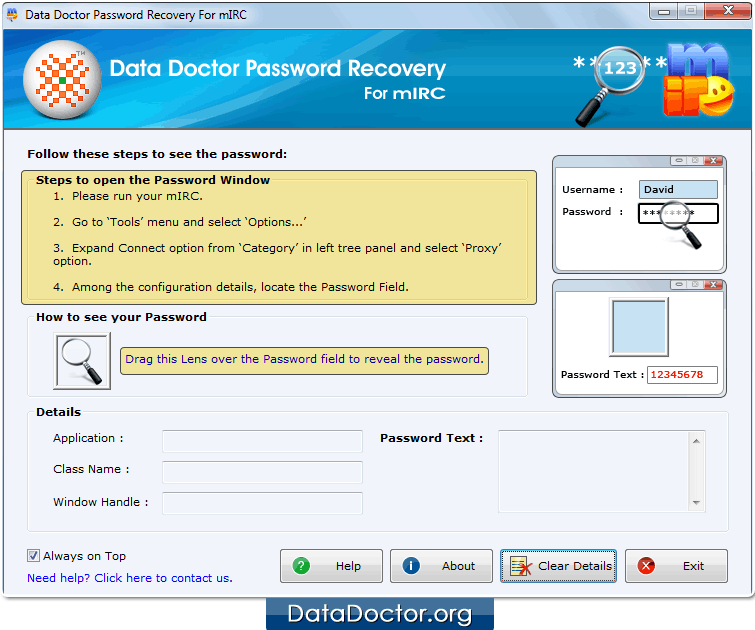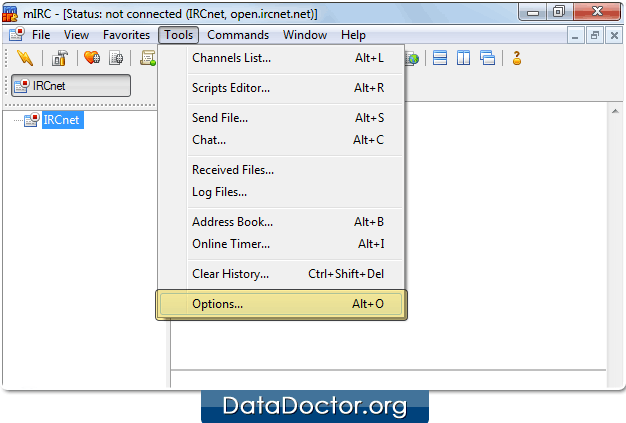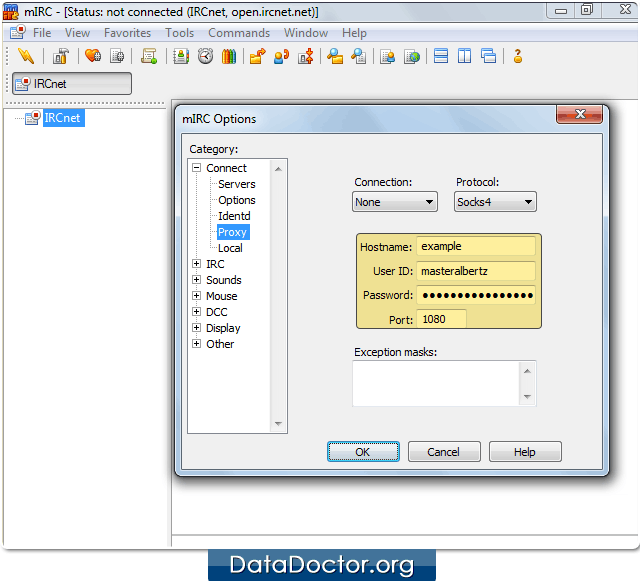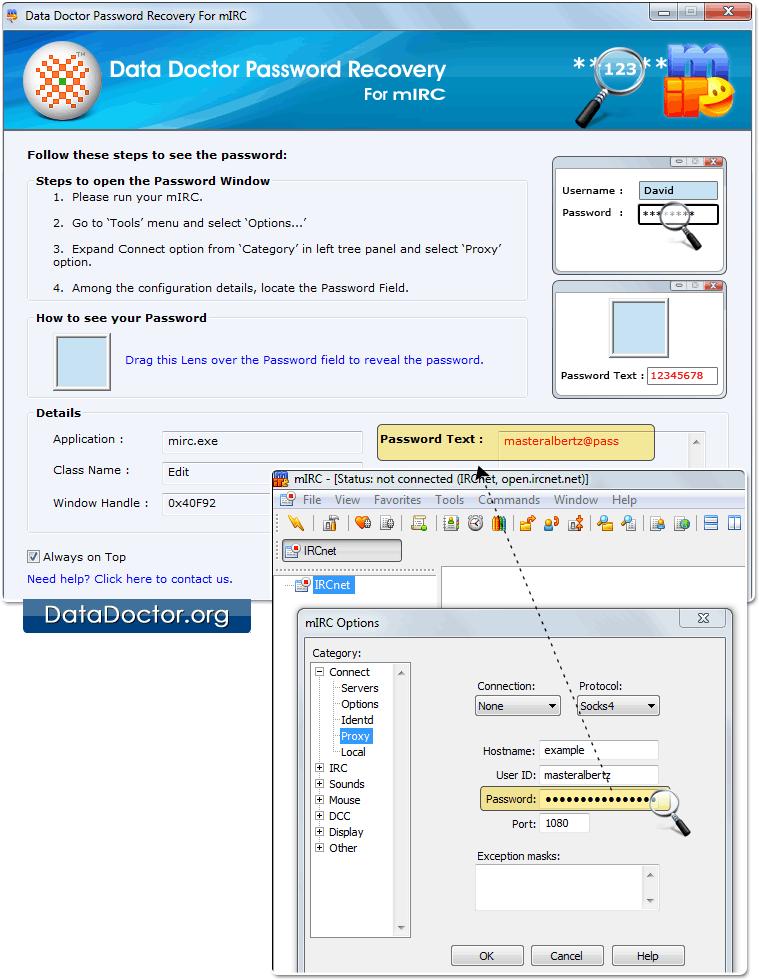 » Click Here for Other Password Recovery Software

You may also like other products