The Toolbar of iPod Data Recovery Software are as follows: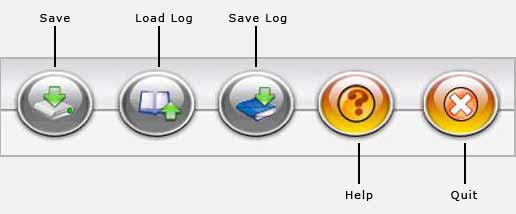 Save Log

To save scanned information of files and folders detected in the recovery process.
Load Log

To load the saved scanned information back for complete data recovery.
Save Data

To save recovered data files and folders to the user's specified location.