Software Toolbar
The toolbar of sim card data recovery software has been shown below: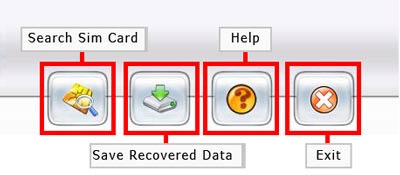 The description of Sim Card Data Recovery Software Toolbar buttons are as follows:

Search button is to start search data in sim card.

Save button is used to save the recovered data.

Help button is used to get help about SIM Card Recovery Software.

Exit button is used to exit from SIM card recovery software.